Fr. Igor To Be Awarded Gold Cross......
Jun 4, 2019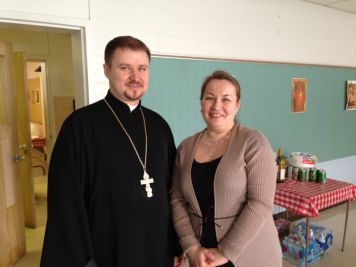 On Monday, June 24, Fr. Igor will be presented a Pectoral Gold Cross from His Eminence, Archbishop Michael at Divine Liturgy.
Monday, June 24 is the Nativity of St. John the Baptist, the names day of our church. Also expected to attend are Chancellor, V. Rev. Joseph Lickwar and New Jersey Dean, V. Rev. Gary Breton. The decision is made by the Synod to award the right to wear the Gold Pectoral Cross to priests who have received the permission of the Archbishop to wear it. There is a great burden of responsibility that comes with the role of the Holy Priesthood and this cross is worn only by those priests given the special right to do so as a sign of distinction. Congratulations to Fr. Igor and may God grant him Many Years and may the Spirit of God be with him always.